A variety of classes/small groups are offered throughout the year at various times. These classes will give you the opportunity to grow in your faith, make new friends and receive encouragement and support in a smaller group setting with others who have similar interests. Most of the classes are held once a week and are one semester long (13 weeks) unless otherwise posted. You can join a class at any time during the semester (unless a final sign-up date is required) and after attending the class if you feel like another class would be more helpful to you, you can easily switch classes by attending a different one. If you can't decide between a couple of different classes being offered at the same time, choose one for now and in a future semester the other class will most likely be offered again.
========================================
SMALL GROUP CLASS
==========================================
TEEN SMALL GROUPS
======================================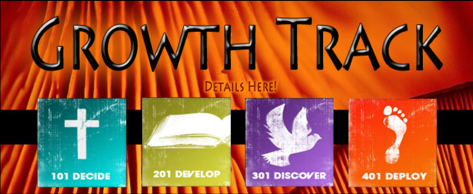 GROWTH TRACK
Our Growth Track includes four classes called: Decide, Develop, Discover and Deploy. In Class 101 Decide you will learn all about FCCC and what church membership is about and how to get connected. In Class 201 Develop you will learn vital truths every believer must know and have as a regular part of their life in order to grow and stay spiritually strong. In Class 301 Discover you will be given tools to help you to discover the special gifts and talents God has given to you to use to build His kingdom and to fulfill your calling. In Class 401 Deploy you will be introduced to leaders in the areas you believe God has gifted you in and called you to so you can get going and activate your ministry involvement.
To learn more please visit our Growth Track page so you can get started right away.
Growth Track will begin again with Class 101.

Click on the Link above to visit our Growth Track page for class dates.

Watch for updates in FCCC bulletin or on our website.